WEB 2.0 BACKLINKS SERVICE WITH SOCIAL SIGNALS
If you are targeting low competition keywords, your ranking will improve drastically in the first month. I have done it many times and my website ranking always goes up substantially just in a short time.
WHAT WE WILL DO?
We will create 5 articles that will be around 500 words each. All articles will be handwritten and 100% unique.
We will also include images and a video where possible. We don't use spun articles at all on tier 1 because we want to maximize the power of this ranking strategy.
Then we will create 5 brand new web2.0 blogs. Each web2.0 blog will use your main keyword as the subdomain name. In the report at the end, you'll get the login details of these blogs.
Once the web2.0 sites are ready with the posts and rich media, we will optimize the articles and images this includes outbound authority links and meta tags.
All the web 2.0s will be linked into a link wheel as shown in the image above.
All 5 web2.0 sites will link to your money site. Before linking, we'll send 2500 social signals to your money site. It looks totally natural for a site to get backlinks after an influx of social shares, so this is what you need to do before you start the flow of backlinks.
Now your tier 1 is done and comes to tier 2. At Tier 2 all your web properties will be boosted with Social signals (drip feed).
This is a new service and I have tested the results of this jon.
What will you get: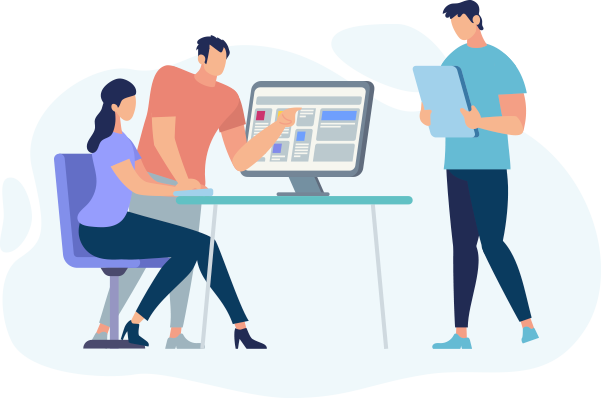 Get Started
Are You Ready To Start Your Project With Us
Suppose you're searching for your business's best search engine optimization (SEO) service. We provide multiple parameters, including pricing, SEO service types, and customer service reputation.
Get Started